Fencing installation and repairs in Kingswood
Expert fencing contractors near you in Kingswood, Hooley, or nearby areas
Whether you are looking for a new garden fence or sophisticated security fencing, the team at Surrey Fencing and Landscapes can supply and fit all styles of fencing in a range of materials, styles, and colours.
Our team of specialist fencing contractors is led by Chris Jones, who founded Surrey Landscapes and Fencing in 1984. We welcome projects of all sizes and are fully insured for your peace of mind.
Our comprehensive range of fencing services includes all fence installation, repairs, and maintenance. We can create stunning, private and secure fencing solutions for all properties.
We are proud members of Checkatrade.com. After installing a new back fence, the customer commented:
Chris and his colleague built our fence at the end of November. He was professional and thorough, taking his time to make sure the fence was built properly. When the work was completed, our garden was cleaned well and all the debris removed. Chris was friendly and polite and took the time to answer our questions. Chris knows his stuff and I would not hesitate to hire him again. We are very happy with the work he did and would recommend 100% to anyone.
We are always happy to provide a free consultation and no-obligation survey. For more information, please call now on 0208 646 3395 or 07837 786 218.
New fencing in Hooley
Whether you are looking for closeboard panels, rustic lapped panels, trellis fencing, or any other type of fencing style, our fences are designed and installed so they can withstand the elements.
Our fencing installers use the highest quality materials to ensure our fences not only look fantastic but are built to last. We can build fences in all shapes and sizes, tailored to your needs.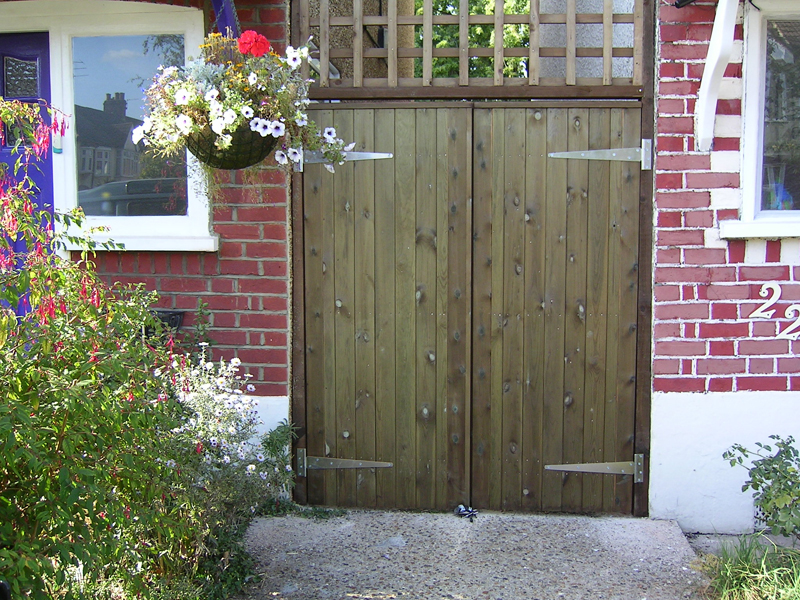 The project: Removal of wall & installation of closeboard panel fencing
Our client wanted to remove their old and tired concrete wall and replace it with a new wooden fence. After speaking with them and going through the various available options, they opted for a closeboard wooden panel fence.
This type of fencing offers privacy and protection as well as peace of mind that you and your family are protected. It also offers a highly durable and rigid structure so that it will stand the test of time. It is also a versatile and aesthetically pleasing option.
The results
We knocked down the existing wall and erected the new wooden fence, ensuring the highest standards were met at every stage of the project. Our team disposed of all the waste from the wall.
Any challenges?
The wall was hard to remove and break down, but our team managed it. Once it was out of the way, the rest of the fence installation went very smoothly, and the client was delighted. They said:
Wow – this is a complete transformation. Chris and the team did a fabulous job and worked really hard to remove the old wall to put in our new wooden fence. They were really neat and tidy and nothing was too much trouble. I would absolutely not hesitate to use Surrey Fencing and Landscapes again.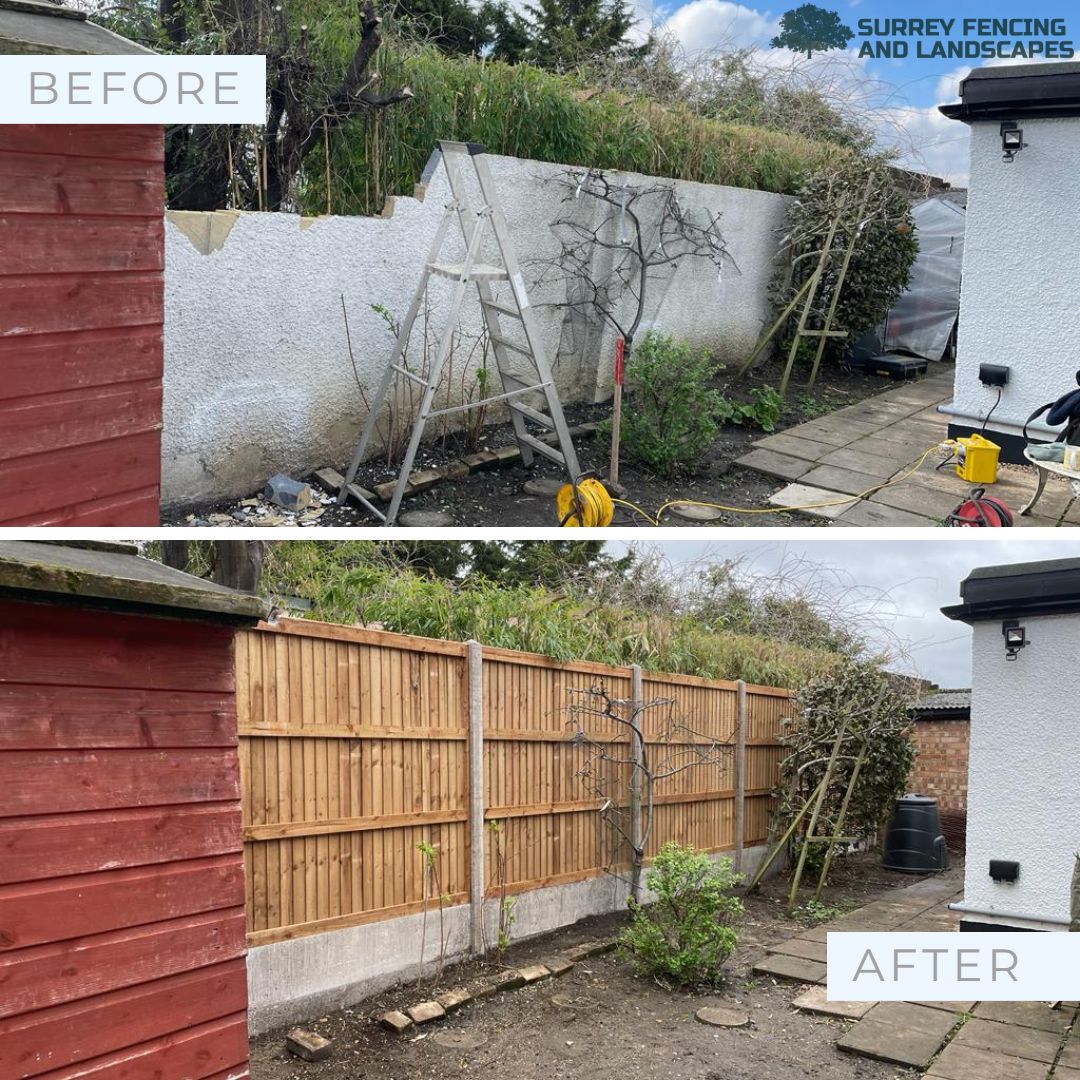 Frequently Asked Questions
Do you provide free quotes?
Yes, Chris is always happy to offer free consultations, where e can discuss your project and offer recommendations. All quotations are fully inclusive of materials and labour and are offered with no obligation to proceed.
Fast fence repair in Kingswood, KT20
We can fix and repair all parts of your fencing and gates. Whether panels need to be replaced after high winds and storms or you require a complete fence replacement, we can quickly repair your damaged fence.
All fencing repairs are completed quickly to ensure long-term durability. We can dispose of any old fencing and will tidy up after ourselves to minimise hassle.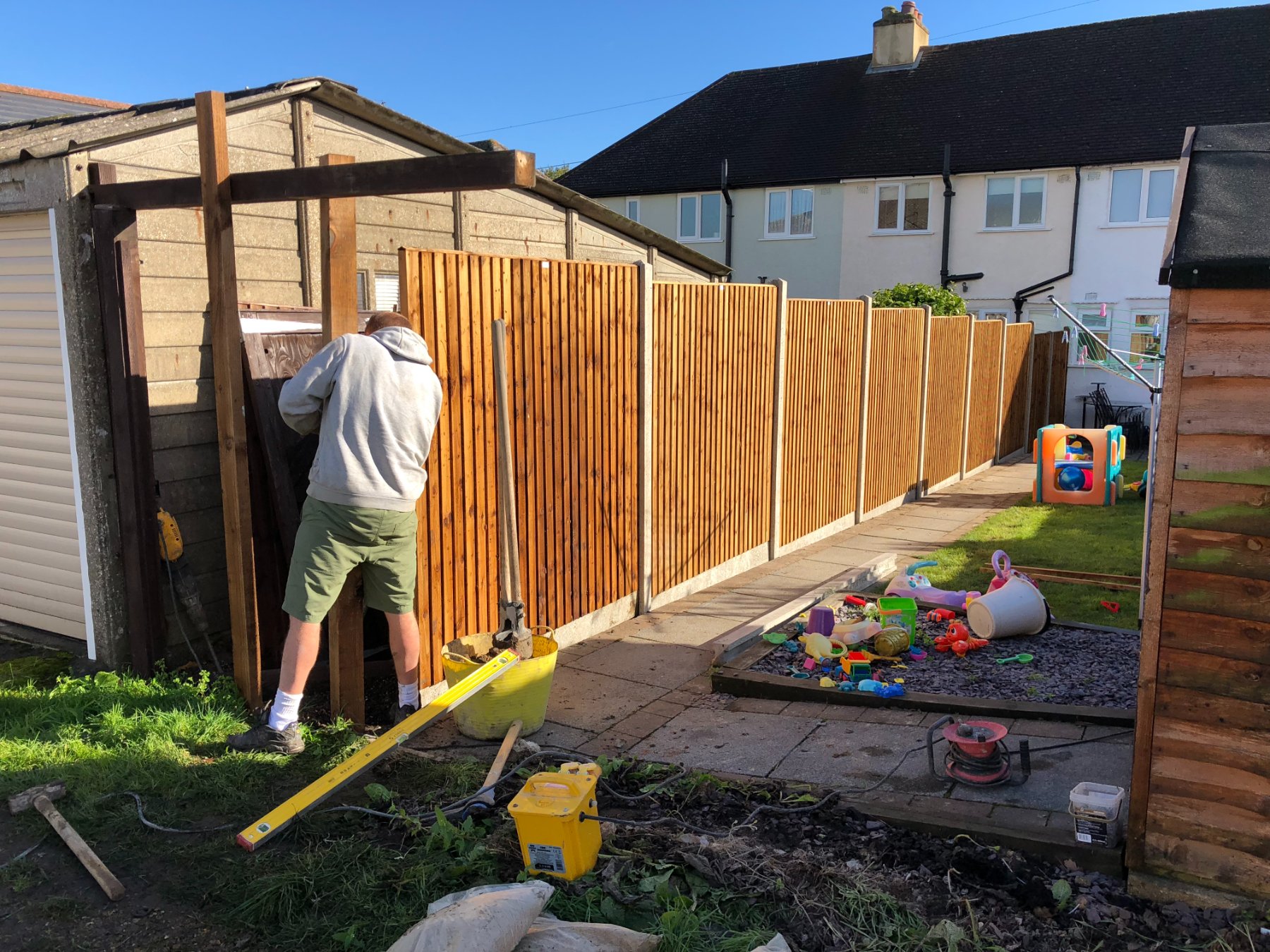 Why choose our Kingswood fencing contractor?
Chris and his team always aim for excellence in their work. Every project is unique and will depend on the stylistic tastes, landscaping, design aspirations and budget of our client. We will work with you to create the ideal fence.
As a long-established and well-respected company, much of our work comes through word-of-mouth recommendations and repeat business. Please see our gallery for examples of our work.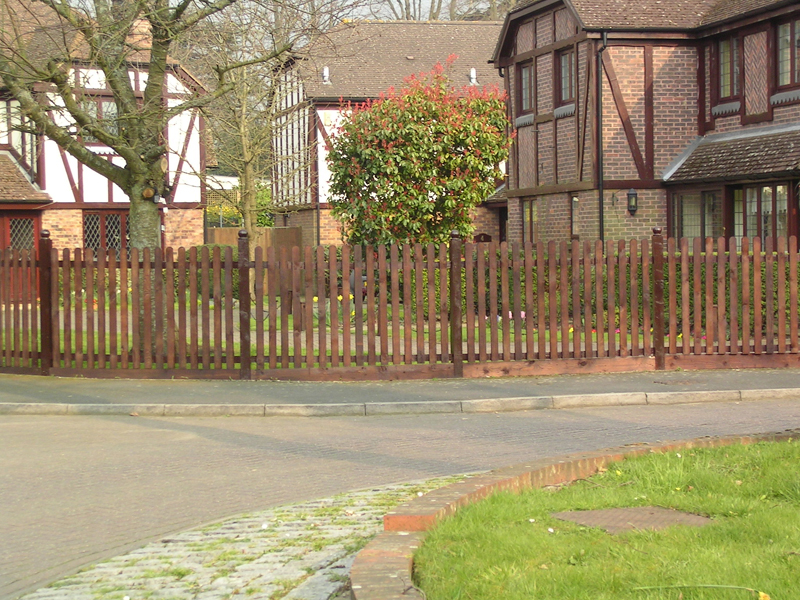 Supply and fit of garden gates in Kingswood?
Kingswood is an affluent Surrey town known for its stunning properties and happy community. Property values in the area tend to be high, and many people choose to install garden gates and fencing to help protect their privacy and keep unwanted visitors away from their property.
Our team can supply and fit a wide range of garden gates at different widths and heights to meet your needs. Please see our FAQs.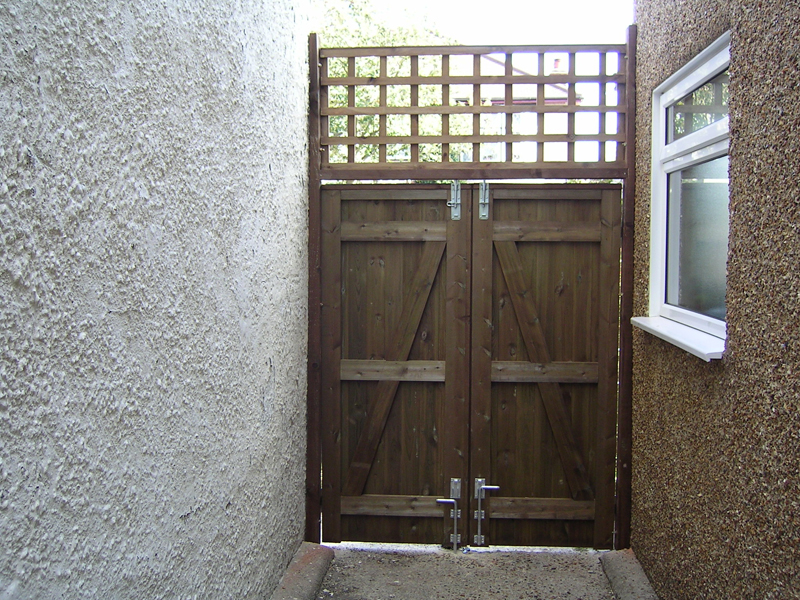 Kingswood decorative fence panels
Our decorative fencing panels are designed to create a beautiful fence for your property. Available in different heights and styles, they provide a long-lasting and aesthetically pleasing choice for any property.
We only use the best high-quality options that are always long-lasting and low maintenance.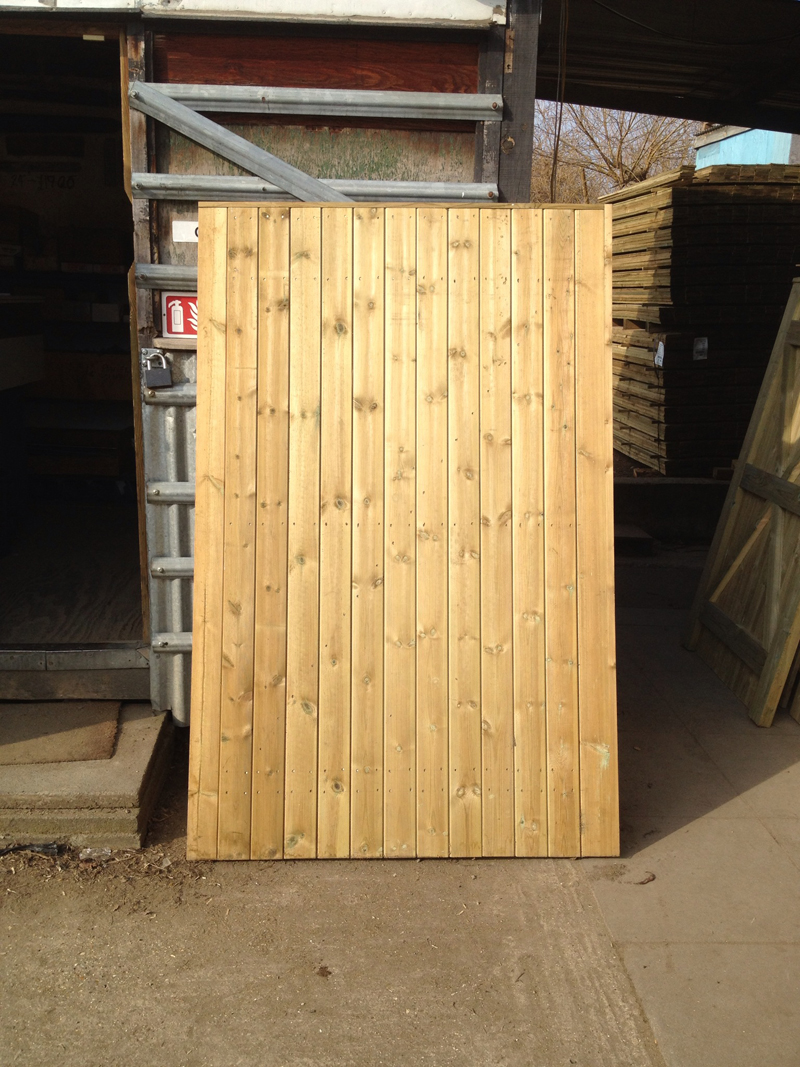 Kingswood security fencing
Our team can supply and fit security fencing for domestic and commercial customers. Options include steel palisade, chainlink, and weld mesh systems. Our experts are more than happy to come to assess your property and provide you with a free quote.
Our specialists can offer guidance on practical options that work best for you. We can then supply and fit the fencing of your choice.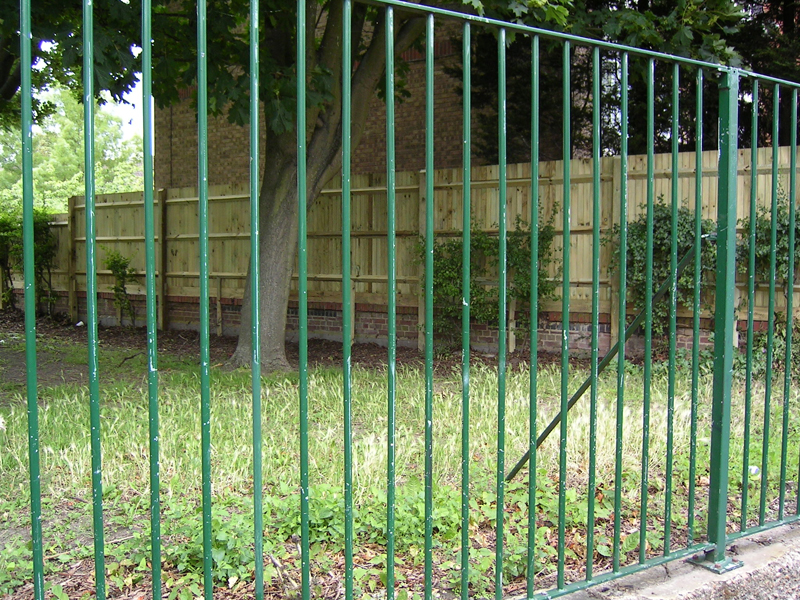 Talk to our Kingswood fencing company today
To request a free survey or more information, please call 0208 646 3395 or 07837 786 218 or email info@surreyfencingandlandscapes.co.uk
We also repair, supply and fit fencing Cheam.
Local fencing contractors for commercial and domestic properties in and around :-
Buckland
Chipstead
Merstham