New fencing and fence repairs Mitcham and Colliers Wood
Established in 1984, Surrey Fencing & Landscaping has really learnt a thing or two about its industry during that time.
Offering an extensive range of services, including fencing, landscaping and turfing, our professional team can be appointed to add to both the appearance and value of your Mitcham or Colliers Wood property.
So whether you need to have your fence repaired following the recent storms sweeping the UK, or you want to improve the look of your garden, we're the team for you.
With our headquarters based in Mitcham, we couldn't be more conveniently situated to help with your home.
So for a tailor-made quote for your property, call today on 020 8646 3395 or send us over an email and we'll return the message ASAP.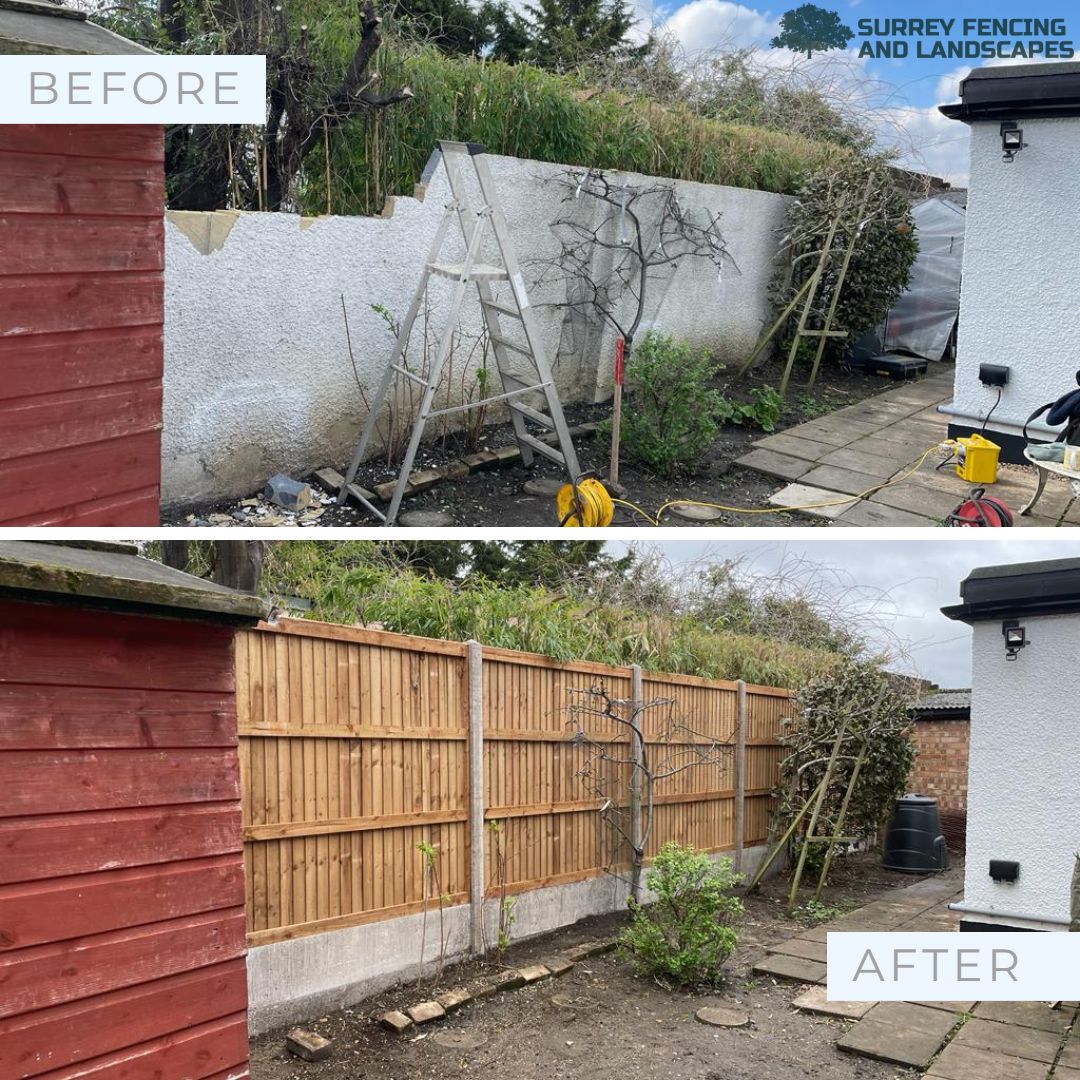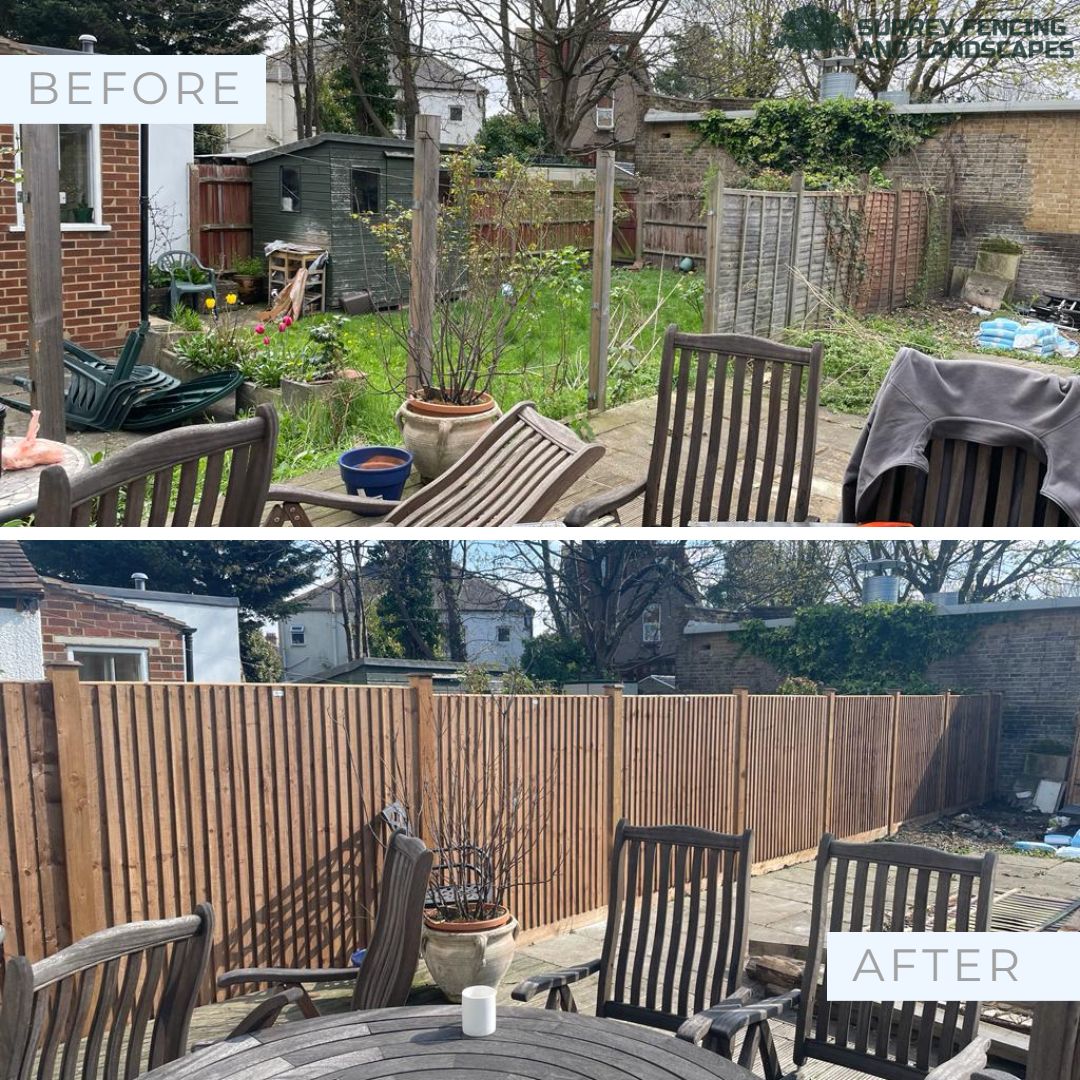 From turfing in Mitcham to fencing in Colliers Wood – why choose our team?
Naturally when choosing a contractor to work on your property, you want to ensure they're right for you. So here's a little more information on our team.
We're pleased to say that Surrey Fencing & Landscaping is:
Experienced, with 30 years of expertise under its belt
Competitively priced
Highly recommended, with many positive customer testimonials on Checkatrade
Flexible, with the team taking project enquiries seven days a week
What's more…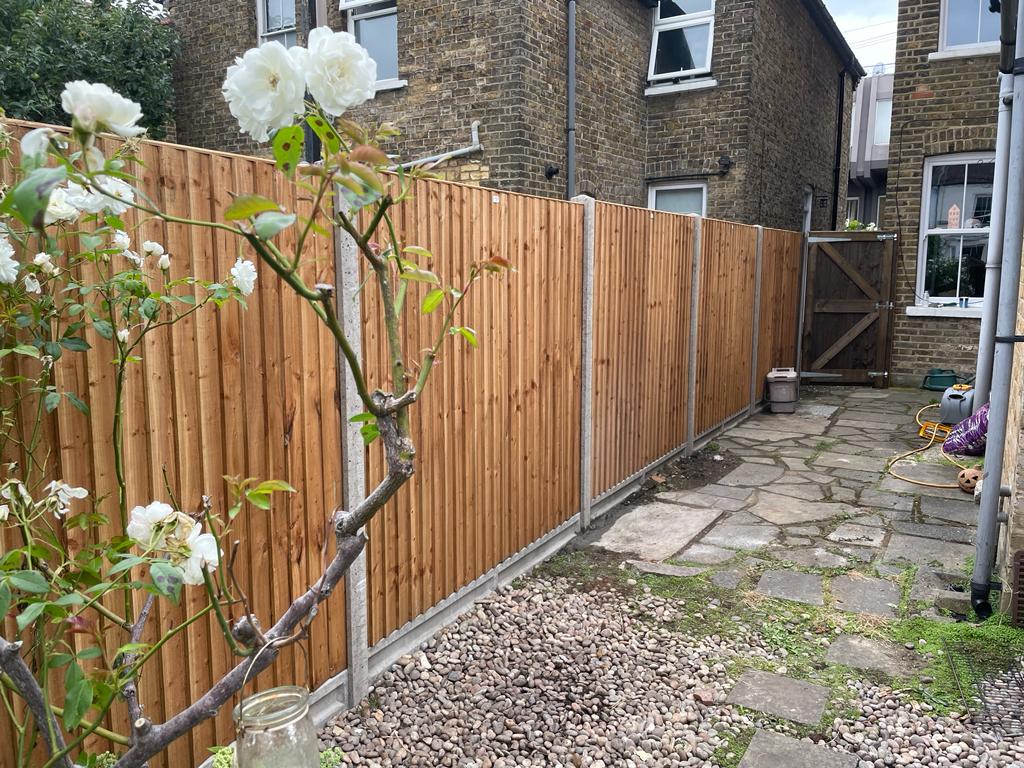 Fencing contractors near you in Mitcham
We're a fencing company for Colliers Wood and Mitcham that offers a range of services
Whatever you're considering for your Mitcham or Colliers Wood property, our diligent team will be able to help. Our services include:
Paving
Decking
Brickwork
Structures
Tree work
Water features
Clearance
Concreting
Whether you need fence repair in Colliers Wood or fence installation in Mitcham – call today!
Call now on 020 8646 3395 and our team will be glad to chat with you about your project needs and ideas.
Alternatively, just complete our contact form and we'll return your message.
Remember, from landscaping to turfing, and fence installation to fence repair – we're the go-to team for properties in Mitcham and Colliers Wood.
Get in touch as soon as you can and add to the look and value of your home or commercial space.