A Quality Fencing Company for Oxshott, Bookham and Beyond!
Hi there and many thanks for stopping by. You're already one step closer to owning a more attractive property.
Established in 1984, the Surrey Fencing & Landscaping team has been helping clients throughout the Oxshott and Bookham areas to improve their outdoor spaces with our range of quality services. From fencing to turfing, we can be appointed to assist with a number of landscaping needs.
For more information, make sure to contact us. Call us on 020 8646 3395 or send us an email at info@surreyfencingandlandscapes.co.uk and we'll be in touch.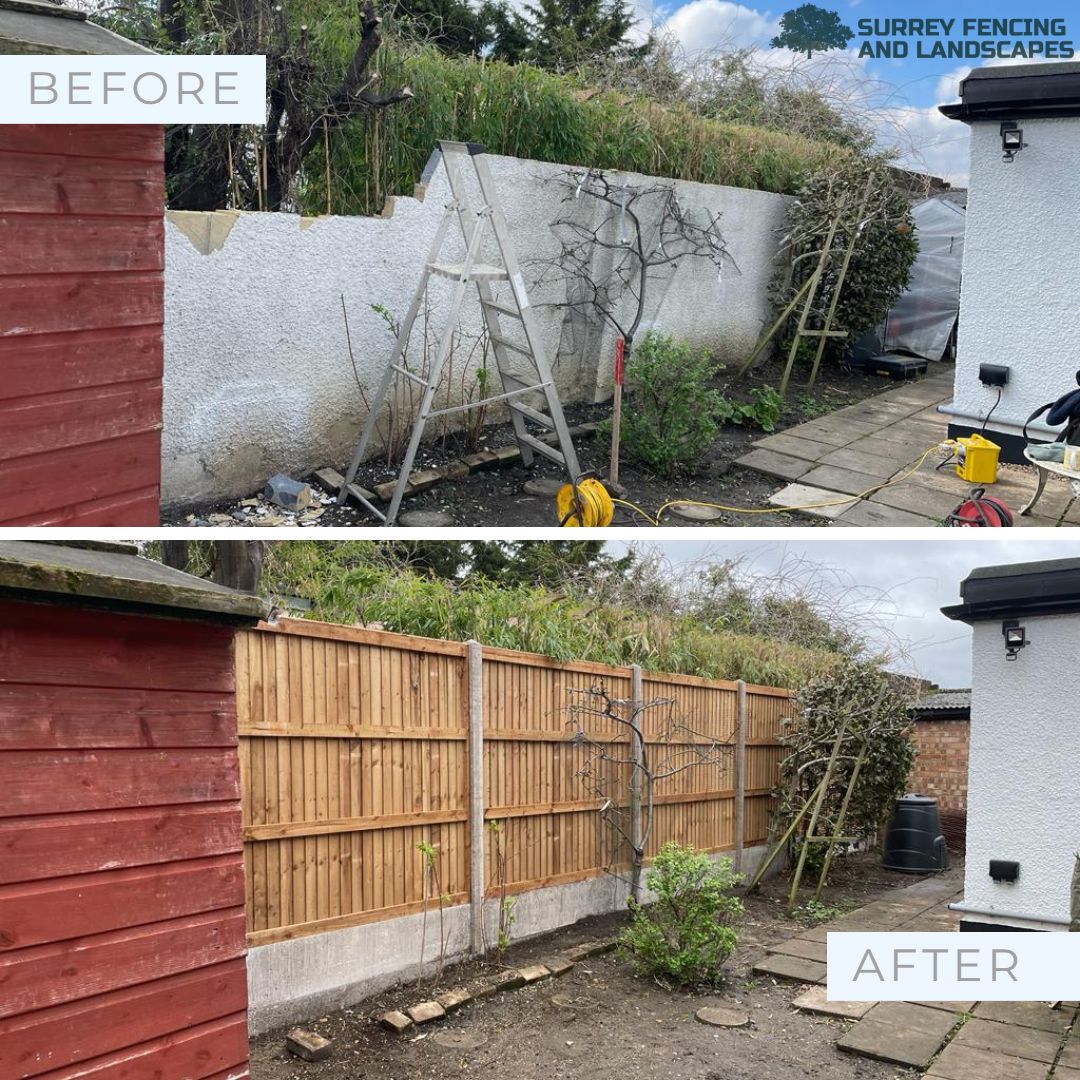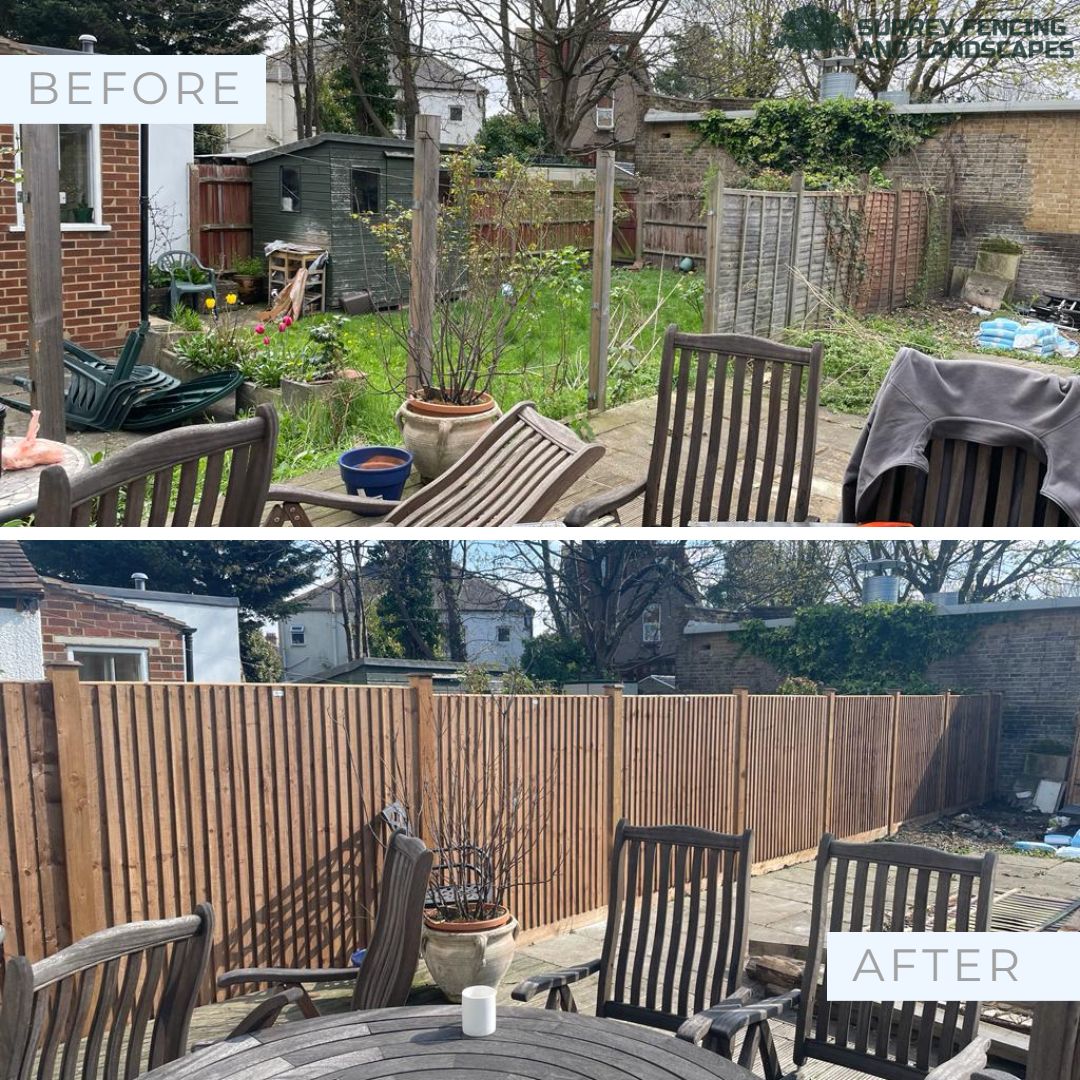 From landscaping in Bookham to turfing in Oxshott, we help with a variety of needs
Whether your fencing was damaged in the recent spate of storms, or you're looking to completely overhaul your garden, we can help with a number of requirements.
Surrey Fencing & Landscaping will be pleased to assist with:
Brickwork
Clearance
Concreting
Decking
Paving
Structures
Tree work
Water features
No matter what your needs, our professional team is here to provide professional consultation and the highest standards of workmanship. So get in touch for your estimate today.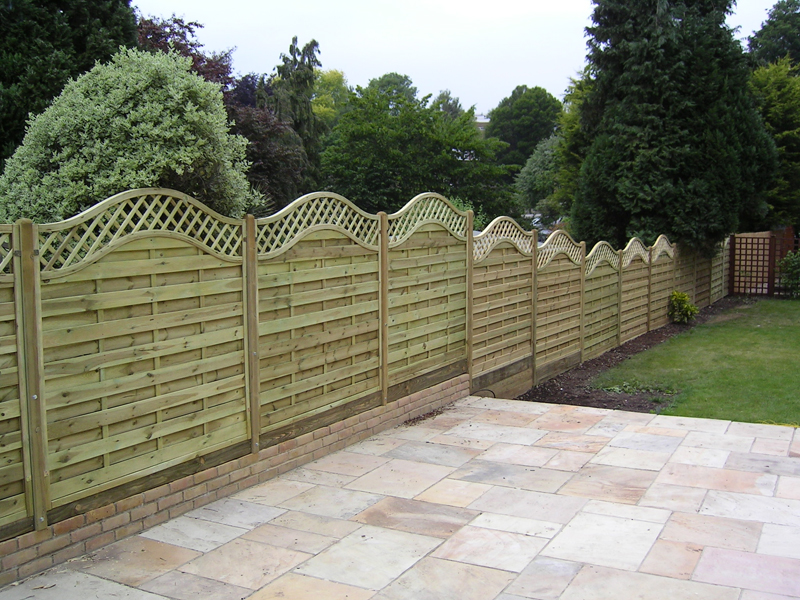 Fencing contractors near you in Oxshott
Why choose our fence installations Oxshott?
Aside from the variety of services we offer our Bookham and Oxshott customers, there are many other reasons to appoint Surrey Fencing & Landscaping for your project. And, so you don't think we're just blowing our own horn, hear what a few of our past customers had to say about their experience with us:
Delighted with the high standard of work and finished fencing Customer in Mitcham
"Brilliant job done in very trying weather conditions." Customer in London
"Very professional and did a brilliant job all round." Customer in Walton-on-Thames
Contact us for a better looking home with fence repair in Bookham and Oxshott
So what are you waiting for? To improve the look and value of your property, call Surrey Fencing & Landscaping as soon as you can.
Our telephone number is 020 8646 3395 and we're available seven days a week to take enquiries.
We look forward to hearing from you soon and to transforming your Oxshott garden.